Theperfectgarden.co.uk may earn a small commission (at no extra cost to the user) from Amazon and other online retailers if a purchase is made after clicking a link. I appreciate your continuing support.
Whether You call them Jet washers, Pressure washers or Power washers they are all one and the same. We have put together A Buyers Guide to Cleaning Patios and Decking with Jet Washers to help you buy the right jet washer for cleaning patios and decks.
Important points to consider:
Power and Pressure
The power of pressure washers is measured in PSI and this can range from 110 psi to 180 psi. Now here's the important bit if you want to clean a stone patio or deck area of reasonable size, anything above 8m x 4m you need to buy a machine which has a PSI of at least 120 to remove stubborn dirt.
When jet washing wooden decks or fences, care must be taken not to lift the grain of the wood this can be done by jet washing too close to the wood or using the machine on full power.
Many units have a variable power control, which is adjustable on the lance we think this is a useful feature if you plan to clean cars, bikes, fences or wooden decks, so as not to damage wood grain or paintwork.
Portability
Jet Washers come in two forms, Standard and compact units. The standard units can weigh up to 17.7 kg and generally have wheels and are easy to manoeuvre.  The compact units weigh in as little as 4.1 kg for the smallest units, which is light however they can be bulky to carry around but easy to store if space is at a premium.
Accessories
There are many Jet Wash accessories available from detergent/foam tanks to dedicated Patio and Wall cleaning attachments.
In our opinion, the patio and wall cleaning attachments are well worth the money. Giving a more even clean, two jets on rotating arms can make cleaning the area up to 6 times faster, with the added benefit of containing the jet water undercover, protecting the surrounding areas from dirty water.
Buying Jet Washer Units
Kärcher dominates the Pressure Washer Amazon.co.uk Best Sellers List  With no less than 6 machines in the Top 10. Followed closely by Nilfisk and Bosch who produce Hi-Spec machines at great prices.
Popular Pressure Washers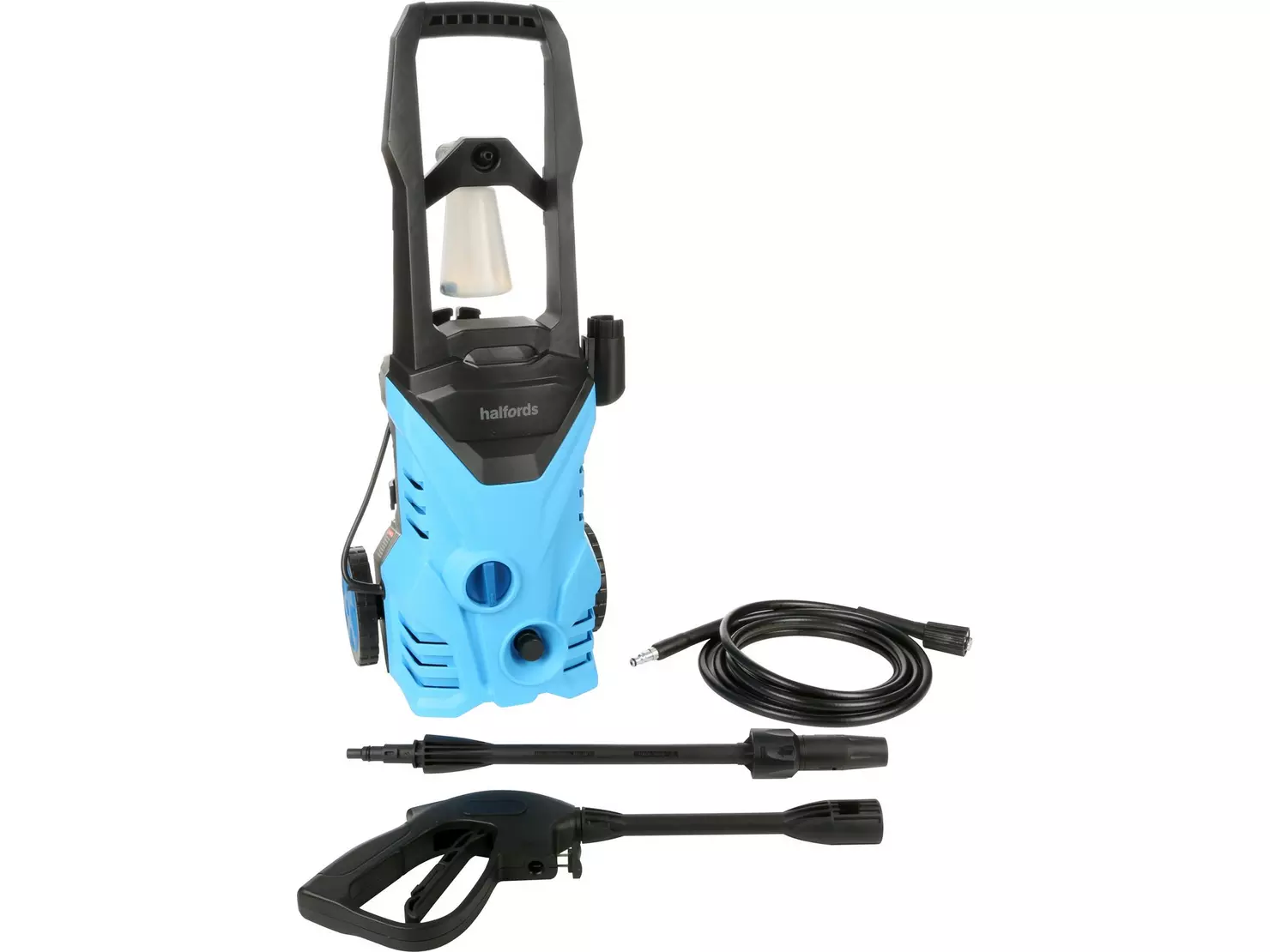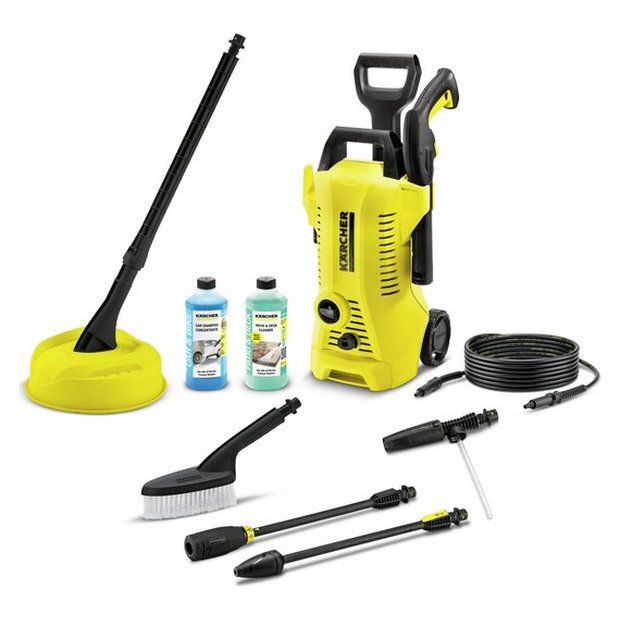 £145.80
£169.99
in stock
11 new from £145.80
7 used from £81.45
as of 23rd September 2021 2:12 pm
£280.99
in stock
3 new from £280.99
9 used from £173.84
as of 23rd September 2021 2:12 pm
out of stock
as of 23rd September 2021 2:12 pm
out of stock
as of 23rd September 2021 2:12 pm